Air Law Group Brush Up Course (Zoom)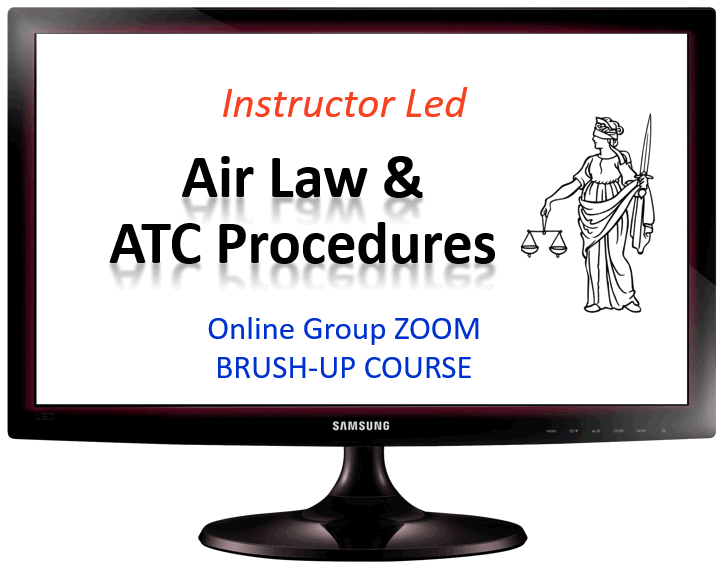 This group zoom brushup course is led by our highly experienced instructors, and allows you to ensure you are absolutley ready for the official theroetical exam. We cover all of the main topic areas within the syllabus, plus take questions from you to clarify understanding and enhance your knowledge in all areas of this subject.
Our expert instructors and examiners have a wealth of real-world experience in General Aviation, and are fully up to date with current legislation, procedures and best practices.
This FACE-TO-FACE course comprises of a 3-hour online group training session on dates and times we have arranged (daytimes and evenings will be available!). You will be notified of the choice of dates and times by personal separate email from our instructors once you have purchased the course. Once you have confirmed your course attendance on a specific date and time, and subsequently fail to attend, we will charge you a "No Show" fee in accordance with our Terms & Conditions.
Course Information
| | |
| --- | --- |
| Name: | Air Law - 3 Hour Zoom Brushup Course |
| Type: | Theory Brushup Courses (Zoom) |
| Audience: | |
| Licences: | |
If you're not a user of our system already, you'll need to Register first (for FREE), and then you can purchase this course using the "Add to Basket" icon above.
An overview of all course packages we offer is available from our Courses page.
If there is anything unclear in any of our study options, please contact us.